Correction of the Upper Eyelid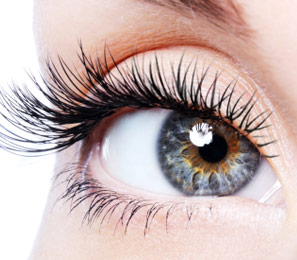 Why?
Correction of the upper eyelid consists of removing any superfluous skin.
During the first consultation, the surgeon examines whether the "turned-off" look of the eyes is really due to the eyelids and not to a drooping of the eyebrows.
---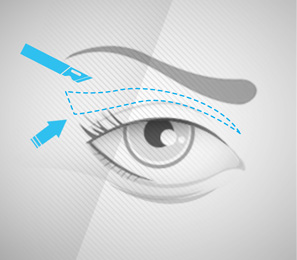 The Intervention
Blepharoplasty takes place under local anaesthesia for about 45 minutes. The surgeon makes an incision in the fold of the eyelid in such a way that the scars are practically invisible. He then removes the superfluous skin. At the same time, he can also remove the fatty tissue from the inner corner of the eye close to the nose.
---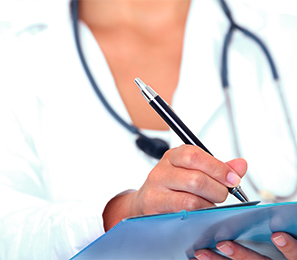 Result and Post-Operative Treatment
The patient can return home immediately after the operation.
Some swellings and contusions can appear. The stitches are removed four to seven days after the intervention; social activity can be resumed after a week.
A blepharoplasty of the upper eyelid enables lively, rejuvenated eyes to be regained.
---
Know more aout it
During the days after the blepharoplasty, you are advised to cool the area around the eyes by means of cold compresses, taking care to avoid any direct contact between the skin and the ice. This will enable the swellings and the contusions to disappear more quickly. It is also recommended that you wear sunglasses during the first week. These glasses not only protect the eyelids from the light, but they can also conceal any possible swellings and contusions.
The scars of the upper eyelid are on a natural transition and the one of the lower eyelid is under the eyelashes. As the skin of the eyelid is very thin, it heals quickly and the scars will therefore fade very quickly.
Contact lenses can be worn as from the day after the upper eyelid surgery. All physical effort is to be avoided for two to three weeks. You are also advised to sleep with your head slightly higher (±30 degrees) than the rest of your body.