Photomodulation by LED light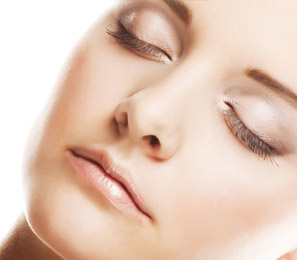 Why?
Photomodulation by LED (Light Emitting Diodes) light is a treatment which enables the skin's appearance and tone to be enhanced, as well as one which fights against the reduction of collagen production.
The treatment can be carried out on its own - the result is then an improved quality, lustre and softness of the skin, as well as fewer wrinkles. It can also be performed as an ideal complement for other aesthetic medicine techniques, such as botulinum toxin, hyaluronic acid, radiofrequency, laser and intense pulsed light, exfoliations, etc.

Photomodulation by LED is also ideal for in-depth hydration of the skin – and furthermore it can reinforce the application of masks or a mesolift treatment.p>
Finally, it can accelerate the skin's healing process after a surgical operation and is therefore complementary to cosmetic surgery of every kind. In the long term, the LED technology's in-depth action enables the ageing effects of the skin to be delayed.
Action Mechanisms
The light emitted by LED Photomodulation (Light Emitted by Diodes) stimulates the production of collagen and elastin in the dermis. It acts not only on the ageing effects and on damaged skin, but it also inhibits the activity of the collagenase (the enzyme responsible for the degradation of the collagen and therefore for the accelerated ageing process).
Areas, Indications and Contraindications
Photomodulation by LED can be performed on the face and the body and is suitable for every skin type.
---
Objectives
To improve the skin's lustre and tone;
To reinforce the action of other aesthetic medicine treatments;
To fight against ageing effects thanks to the production of collagen;
To accelerate the skin's post-op healing thanks to its anti-inflammatory action.
---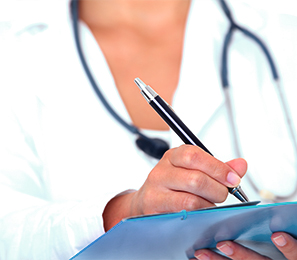 Session Procedure
The LED is applied at a few inches from the face or from the area to be treated, on to well cleaned skin from which all make-up has been removed: for between less than a minute and up to half an hour according to the selected type of light. The sessions are completely painless and without side-effects.
Number of Sessions and Effects
There is an interval of at least two days between the sessions and the first effects can soon be seen. Exposure to the sun is not prohibited during the treatment.
The advised rate for facial rejuvenation is two sessions per week for four weeks then one session per month for four months. After a few sessions, the skin becomes softer and smoother, and the pores are reduced. The fine lines continue to decrease for four to six months after the treatment, as the collagen is formed and the skin is reinforced.